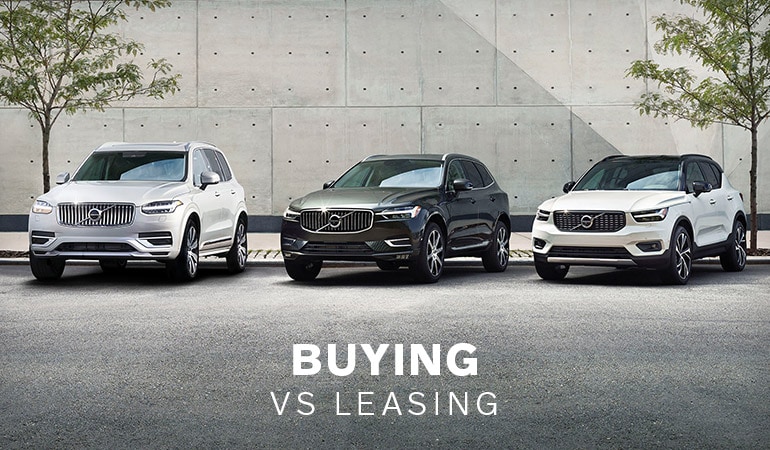 Are you in the market for a new Volvo but unsure of whether to buy it or lease it? There are great benefits to both options; choosing one truly depends on your budget and lifestyle.
Regardless of which you choose, you now have the option to complete your transaction entirely online - meaning you never need to visit the Volvo of Edinburg dealership in person. Feel free to use our Express Checkout option to order online and schedule your at-home delivery.
Benefits Of Buying
You should consider buying your Volvo if ownership is important to you. If you are the kind of person who takes pride in owning something and wants to drive the same vehicle for a decade or more, buying is the right choice. Though you must pay the full price of the Volvo via a down payment and recurring monthly payments, the vehicle is yours and is free to drive after it is paid off - for as long as you can keep it running. Be prepared for growing maintenance and repair costs as the vehicle ages, however.
Another upside to buying: You can sell the Volvo when you are ready for an upgrade. Whether you sell it privately or trade it into a dealer, the money is yours to keep or apply to your next purchase. Buying also means you don't have to worry about mileage and customization restrictions.
Benefits Of Leasing
Leasing is appealing to drivers who like a new change of scenery every few years. The seamless process allows you to easily transition into a new set of wheels at the end of each lease term, meaning you always have the latest Volvo style and most advanced safety technologies and features.
Leasing can also be more affordable. Because you are not paying the full price of the vehicle, monthly payments tend to be lower. Since the vehicle is under warranty for the full lease term, you don't need to worry about costly repairs.
---
Talk with the finance experts at Volvo Cars Edinburg to find out which option, buying or leasing, better suits your budget and driving needs.
Hours
Monday

8:30 AM - 8:00 PM

Tuesday

8:30 AM - 8:00 PM

Wednesday

8:30 AM - 8:00 PM

Thursday

8:30 AM - 8:00 PM

Friday

8:30 AM - 8:00 PM

Saturday

8:30 AM - 8:00 PM

Sunday

Closed
Make an Inquiry
* Indicates a required field