2023 Volvo S60 for Sale
near Brownsville, TX

If you place a premium on your behind-the-wheel experience, allow the Volvo Cars Edinburg team to introduce you to the 2023 Volvo S60 Sedan. Ever since the S60 release date, Southern Texas Volvo enthusiasts have been asking us about availability on this highly anticipated Volvo car. We'll be thoroughly pleased to provide your own personalized 2023 S60 Recharge review at our Volvo dealership near Brownsville, as well as discuss any auto financing incentives you're eligible for. Want to reserve a new Volvo S60 AWD sedan or schedule a 2023 S60 Plug-In Hybrid test-drive today? Visit our local Volvo dealer to get started on your journey.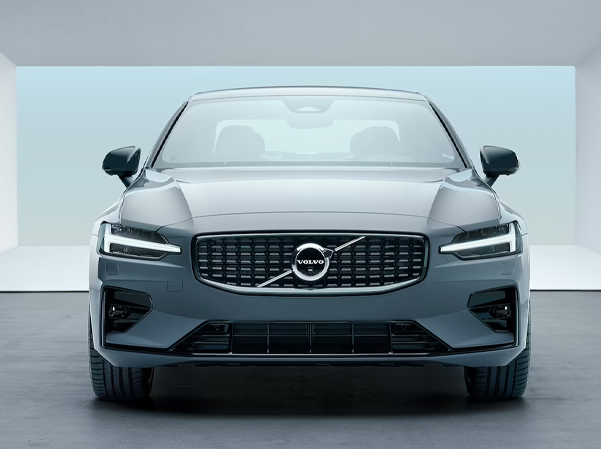 2023 volvo S60

Specs & Performance Highlights

Upgrade your performance and handling when you buy a new Volvo S60, for sale in Edinburg. Nestled in the S60 engine bay is a standard turbocharged powertrain that offers 247 horsepower right out of the gate. This engine isn't just powerful -- it also returns 2023 S60 mpg ratings of up to 35 highway mpg. Looking to finance a Volvo S60 Recharge nearby? Thanks to its combined 455 horsepower and all-electric capabilities, the new S60 Plug-In Hybrid is in high demand for good reason. More 2023 Volvo S60 engine specs and performance features can include:
2.0-liter direct injected turbocharged engine with 247 hp and 258 lb-ft of torque
2.0-liter direct injected turbocharged engine with up to 455 hp and 523 lb-ft of torque
Volvo S60 AWD system
0-to-60 mph in 4.3 seconds
Compare 2023 Volvo S60 Trims
2023 Volvo S60 Core
Laminated Panoramic Moonroof w/ Power Sunshade
BLIS™ & Cross Traffic Alert
Road Sign Information
2023 Volvo S60 Plus
Pilot Assist
360-degree camera
Adaptive Cruise Control
2023 volvo S60

Interior Refinements & Safety Features

Step inside the 2023 S60 interior to gain first-class materials and furnishings that are up to the standards of Southern Texas Volvo aficionados. Buy or lease a 2023 Volvo S60 in Edinburg knowing that all trim levels come with amenities like a panoramic moonroof, BLIS™ with Cross Traffic Alert and Road Sign Information. Or, enjoy an opulent experience with a new Volvo S60 Polestar Engineered near Brownsville, as this new luxury plug-in hybrid sedan is designed to elevate your time on the road. Other 2023 Volvo S60 interior technologies and safety features may include:
Bowers & Wilkins™ Premium Sound
Pilot Assist
Graphical Head-Up Display
Four-zone climate system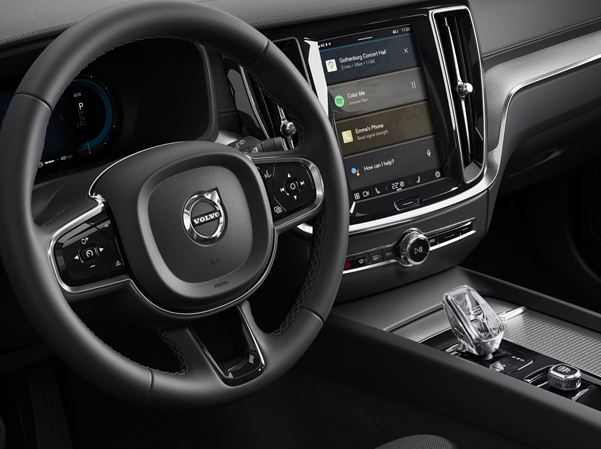 2023 Volvo S60 Ultimate
Harman Kardon® Premium Sound
Graphical Head-Up Display
Four-zone climate system
2023 Volvo S60 Polestar Engineered
Polestar Engineered Brembo Brakes
Nappa Leather/Leatherette/Textile upholstery
Heated seats & heated steering wheel
How Fast Is the Volvo S60?
The 2023 Volvo S60 Recharge can go from 0-to-60 mph in as fast as 4.3 seconds. This new plug-in hybrid Volvo offers up to 455 horsepower and industry-leading EV performance to provide you with the ideal combination of strength and efficiency. How does the Volvo S60 top speed fare against competing models? Visit our Edinburg Volvo dealership to learn more. Our Volvo sales professionals will help you decide between 2023 S60 Recharge options and new S60 Core trims, so you can make an informed decision.
South TX Volvo Dealer near Me
Get a glimpse at sheer perfection when you schedule a 2023 Volvo S60 test-drive at Volvo Cars Edinburg. We'll sit down with you to discuss your auto financing goals and a preferred 2023 S60 price, pairing you with any Volvo specials you qualify for in the process. Check out the S60 safety ratings with a member of our team and drive home satisfied with a new Volvo car nearby that checks every box off your list.
2023 Volvo S60 FAQs
Is Volvo S60 discontinued?
No. In fact, the Volvo S60 Sedan returns to the 2023 Volvo lineup better than ever. Speak with our team about financing a new S60.
Are Volvo S60 good cars?
The 2023 S60 is a good car that offers a luxurious cabin, roomy dimensions and advanced features. Plus, with incredible efficiency and a Volvo plug-in hybrid model available, the new S60 is a top seller at our local dealership.
Does the Volvo S60 have a turbo?
The 2023 Volvo S60 offers several direct-injected, turbocharged engine options. Choose the standard 247-horsepower engine or enjoy up to 455 combined horsepower in a Volvo S60 Recharge.
What is the price of Volvo S60?
The price of a Volvo S60 can vary depending on the trims and options you desire. Check out your 2023 Volvo S60 price options today at our local Volvo dealer.